---
---
Du är en skärmflyg eller hängflygpilot som ska ut och göra dina första distanser. Under dina flyg på hemmastället, vill du vill veta varifrån vinden blåser och vilken vindstyrka det är. Du är en pilot som älskar enkelhet men vill fortfarande veta luftrummet i din närhet.
Flytec Track is right for you if you need a robust and reliable device for your Cross-Country flights with basic airspace warnings and IGC file recording.
The Vario also supports basic competition features. Key additional functionality (compared to the Speed Vario) includes IGC file flight logging, waypoint and route management for competition and racing, plus airspace display and warnings for cross country flying.
As with all of the Flytec instruments, the Flytec Element Track is:
Simple – Created for the leisure pilot who needs a turn-it-on-and-fly device with essential functionality only.
Robust – Because it is based on the proven Flytec design with an incredibly solid housing.
Reliable – Because of the Naviter designed and simplified internal electronics.
It also has the signature – and much loved – Flytec quality vario and tone.
Funktionalitet
Robust, shockproof ABS housing
Reliable and proven high-sensitivity vario
Comfortable and clear vario tone
High-contrast monochrome LCD
Keyboard with clearly detectable, glove-friendly keys
Logbook
IGC file for each flight
Connect to PC via USB
Easy firmware updates
Race routes
Simple Airspace warnings
Speed over ground
Waypoints
User selectable data fields
Current glide ratio
Wind direction and wind speed
Current flying direction
Distance and direction to launch, and to the last thermal
Customizable vario tone frequency, sensitivity, audio mode, climb-tone
Vario profiles, for different flying types (weak / normal / strong thermals, soaring, ballooning)
Altimeter showing MSL (ALT1)
Altimeter showing Relative / Flight level / meters or feet (ALT2)
Custom relative altimeter which can be reset with a press of a button (ALT3)
Graphical instant and average climb indicator
Numeric average vario indication
Selectable units for Altitude, Vario, Time, Pressure, Temperature
Optional additional near-thermal tone
Optional tone when a key is pressed
English, German, Spanish, French, Hungarian, Italian, Turkish user interface
Battery life about 30 h
Mer detaljer om Flytec Element Track hittar du i den tekniska specifikationen.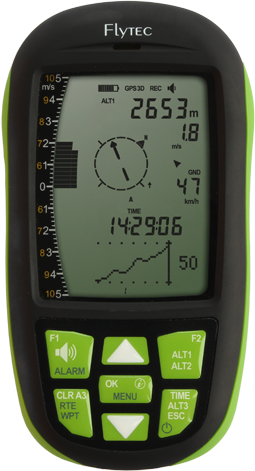 ---
Pris & beställning:
Vårt pris: 4890 kr
Normal leveranstid: 2-3 dagar
Leverans inkluderar: Instrument med 2 st AA-batterier, usb-kabel till dator, vadderad instrumentpåse.
Quick-guide: Ladda ner quick-guide (PDF)
Manual: Ladda ner manual (PDF)
Garanti: 2 år
Rekommenderade tillbehör:
Flytec Benfäste: 200 kr
Flytec Plexi Cover (skydda skärmen mot repor): 250 kr
Jämför instrument: Jämför instrument från Naviter/Flytec
Ingår utan extra kostnad vid köp:
Om du uppgraderar till en Element Track från ett annat instrument så kan vi hjälpa dig att försöka sälja ditt gamla instrument.
Vi håller dig uppdaterad om nyheter om instrumentet.
Senaste firmware installerad innan leverans
Vill du beställa eller har frågor så använd vårt kontaktformulär >>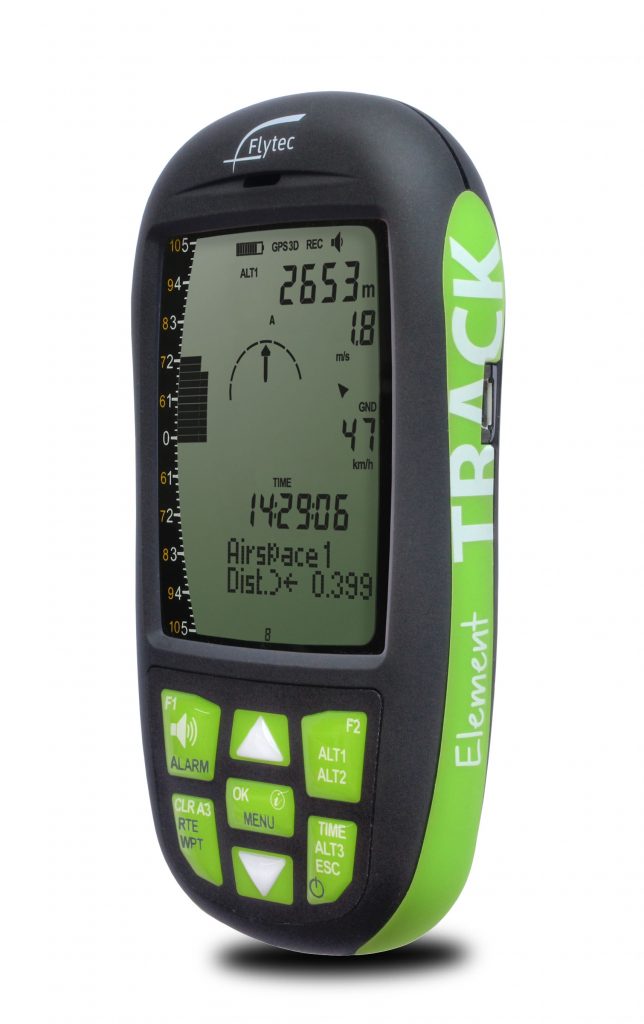 ---
Media:
Hur du lägger in en task på Flytec Element Track