---
---

NavITer Oudie 4 kommer med en läcker och tydlig 5 tums färgskärm (även i solljus). Förutom alla vario och GPS-funktioner, så ger färgskärmen möjligheten att kombinera luftrum, kartdata och topografisk data på samma skärm. Av de 17 olika språk som går att använda på instrumentet är faktiskt svenska ett av dem! Kommer förinstallerad med luftrum, kartdata, och topografisk data över hela världen!
Oudie 4 Basic är en mer nerskalad version för de piloter som inte vill ha alla tävlingsfunktioner. Skulle man vid ett senare tillfälle vilja uppgradera sin Oudie 4 Basic till den mer avancerade Oudie 4, så krävs endast en mjukvaruuppdatering.
En riktig bonus för Oudie-instrumenten är att svenska kan väljas som språkval. Den svenska översättningen är gjord av Björn Björsell – stort tack till honom!
Ni som har  Oudie 3 – hör av er till oss så kan vi hjälper dig att uppgradera den till en Oudie 4.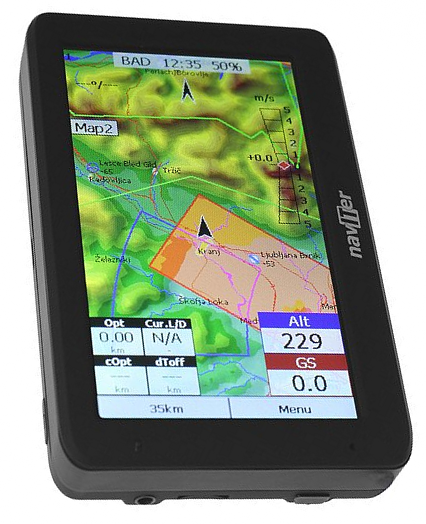 Oudie 4 – Din expert som Co-Pilot
The full featured Oudie 4 is clearly designed for the experienced pilot who doesn't compromise, or those who want the functionality to enter and win competitions.
Det kompletta paketet
Every good pilot knows the value of having the right flight plan, the right navigation instrument and the insights gained from reviewing a flight.
Running the highly regarded SeeYou software, developed for the gliding and free flight community over nearly 20 years, the Oudie 4 is the complete package offering:
Pre-flight planning
In-flight navigation
Post-flight analysis
Oudie keeps you flying – for longer and further…
Fördelar
Exceptionally accurate Vario (Gyro assisted) for the quickest climb rate
With preloaded worldwide maps and airspace is easy to use and works right out of the box
Colour screen which remains easy to read even in bright sunlight
Helps you find lift with the thermal assistant
Features to help you win competitions
One picture tells a thousand words, instant situational awareness at a glance…
Skillnaden med Oudie
As many experienced pilots will testify, buying a cheap flight instrument actually costs many flying hours over the long run.
The sooner you start flying with an instrument that truly assists you in making the right decisions, the better and longer your flights will become.
Teaching piloting excellence – Let Oudie be your expert co-pilot
Saves time – on and off the hill
Works when you need it – Long autonomy, robust and best in class reliability
Exceptional customer support – we move mountains to keep you flying!
All of which combines to enable better, more skilful piloting, higher performance and the greatest chance of achieving your flight plan, however ambitious a goal you set for yourself.
---
Oudie 4 Basic
Mer flygtimmar!
A cut down version of the full featured Oudie 4, to create an instrument that grows with you.
The Basic model takes away competition functionality and options that might overwhelm the less experienced pilot. With a simple software update available to unlock all the features as you progress, your learning curve will be as short as possible.
Built on the same hardware and SeeYou software platform as the Oudie 4, the stripped down Oudie 4 Basic is aimed at the competent XC pilot and the ambitious beginner who knows where they want to get to.
---
Oudie 4
Din expert Co-Pilot
All the features of the SeeYou software, including competition functionality and advanced configuration options.
Oudie 4 – Purpose built hardware perfect for free flyers, running highly developed, highly featured planning, navigation and analysis software
With every purchase you also receive excellent customer support from a large, dedicated and passionate team of pilots.
The choice of experienced, ambitious xc and competition pilots. Why choose anything less?
---
Chrigel flyger med en Oudie!
Sunlight readable LCD with Touch panel
Oudie 4 has a bright LCD which is a significant improvement over the standard colour LCDs available in similar devices elsewhere. The screen has an anti-glare coating and is nicely sunlight readable even in direct sunlight. The touch panel can be operated with gloves, no problem.
Vad piloterna säger om Oudie!
'I have been so impressed with everything to do with Naviter: The Oudie is head and shoulders the best instrument for XC and comps, the after sales support is faultless and they are the nicest people to deal with… perfect! Anyone serious about flying paragliders should have one of these.' – Guy Anderson, top UK XC pilot, British paragliding team & PWC pilot
'Whether I use it for competitions or for XC-flights, the Oudie is a really good instrument. Light weight, easy to handle and with a long-lasting battery. Software and device are of very high quality and that's the reason why I recommend Oudie to friends!' – Michael Sigel, Swiss League pilot and top competition pilot
'Thanks to my new Oudie I optimized my flights better than ever, being able to see the radius of the cylinder at all times, with ease of use. It was my first competition with Oudie. It is a great instrument, perfect for competition with large radiuses and arrivals at goal with very little height, I'm very happy.' – Francisco Javier Reina after the PWC Superfinal
'I absolutely love my Oudie, it has transformed my flying experience.'
Richard Osborne, fun-loving UK XC addict (and self-confessed technophobe!)
'Oudie is the device I was looking for. A very nice Variometer and a complete GPS with all the information I need to make top performance in Competition and Cross Country.' –
Charles Cazaux, World Champion
The Choice of Champions
In just 3 full seasons, Oudie has taken the world of free flight instruments by storm; of 120 or so PWC pilots 80 or 90 now use Oudie.
Chrigel Maurer, Honorin Hamard, Seiko Fukuoka, Klaudia Bulgakow, Stephan Gruber, Felix Rodriguez, Pal Takats, Hernan Pitocco, Charles Cazaux, Rafael Saladini, Torsten Siegel, Luca Donini, Jurij Vidic, Yoshiki Kuremoto, Russel Ogden, Nick Greece…
…the list goes on. They have all won championships or completed amazing adventures whilst relying on Oudie for their navigation.
When will you join them?
Funktioner
Gyro-assisted vario
Sunlight readable colour LCD
Gloves friendly touchscreen
Lightweight, perfect size
Thermal assistant
Wind assistant
Ready to fly – no setup
12-hour autonomy (battery life)
XC Tasks created on moving map terrain with touch
Internet connection through Oudie Live for flight uploading
XC and FAI Triangles
3D Airspace assistant with free updates
Immediate flight uploads and goal declaration
Responsive touch screen is easy to use even in thick gloves
Includes a perpetual licence to SeeYou (lifetime use of the current version)
Easy and free software updates
Includes one year subscription to SeeYou (one year of updates)
---
Tekniska specifikationer:
Hårdvara

Processor
ARM 11, 500 MHz
RAM
128 MB
Inbyggt Flash-minne
8GB
Högtalare
Ja
Knappar
På/AV, Reset
Batteri
9600mAh
Batterikapacitet
>12 timmar
Tid för full uppladdning
max. 6 hr
Storlek
135 x 86 x 25 mm
Vikt
345g
Vario
Ja, högkänslig
Lufttryck
Ja, högprecision
Flygloggare
Ja
Utrymme för flygdata
Så gott som obegränsad
Lämplig flygtemperatur
-15°C .. +50°C

Skärm

Display
5″ TFT LCD
Upplösning
480 x 272
Bildförhållande
16:9
Stående format
Ja
Liggande format
Ja
Touchskärm
Ja, optimerad för handskar
Översättning av text
Gjord av rpm Sport först såklart!

Anslutningar

Inbyggd GPS
Ja, flygstandard
USB
USB 2.0
Mass Storage
Ja
Active Sync
Ja
Extern Flash
microSDHC
Högtalaruttag
3.5mm jack
Wired Serial
Ja
Blåtand
Ja
Mjukvara

Språk
17 (inklusive svenska)
Rörlig karta
Ja
Förinstallerade kartor
Hela världen
Luftrumsdata
Ja, förinstallerad
Mjukvaru-uppdateringar
Gratis
3D Luftrumsvarningar
Ja
Finalglid-kalkylator
Ja
Varning för Maxhöjd
Ja
Termik assistent
Ja
OLC optimisering
Ja
FAI Triangel optimisering
Ja
Profiler
Obegränsade
Navboxes
66+
Flygstatistik
Ja
Statistik för Task
Ja
60′ statistik
Ja
Race to Goal
Ja, automatic navigation
Task route optimization
Ja, automatic
Assigned Area Tasks
Ja
Vinduträkning
Ja
Enheter
Metrisk/Imperial
Uppspelning av flyg
Ja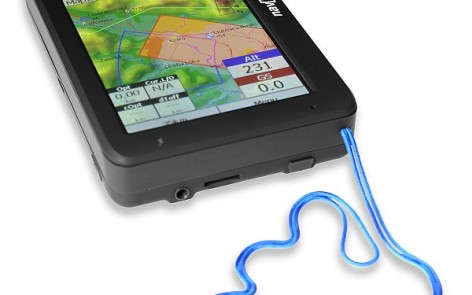 ---
Pris & beställning:
Vårt pris: Oudie 4 Basic: 5990 kr | Oudie 4: 7395 kr
Normal leveranstid: Finns i lager för direktleverans
Leverans inkluderar: Instrument med lithium-ion batteri, Kom-i-gång manual, laddare, billaddare, usb-kabel till dator, vadderat fodral, kardborre för att fästa till cockpit & SeeYou demo CD. För Oudie 4 (ej basic) ingår en 1 års licens till mjukvaran SeeYou.
Manual: Ladda hem manualen för Oudie 4
Mer detaljer:
Garanti: 2 år
Ingår utan extra kostnad vid köp:
Om du uppgraderar till en NavITer från ett annat instrument så kan vi hjälpa dig att försöka sälja ditt gamla instrument.
Vill du beställa eller har frågor så använd vårt kontaktformulär (klicka här).
---
Tillbehör:
---
Media:
---