---
---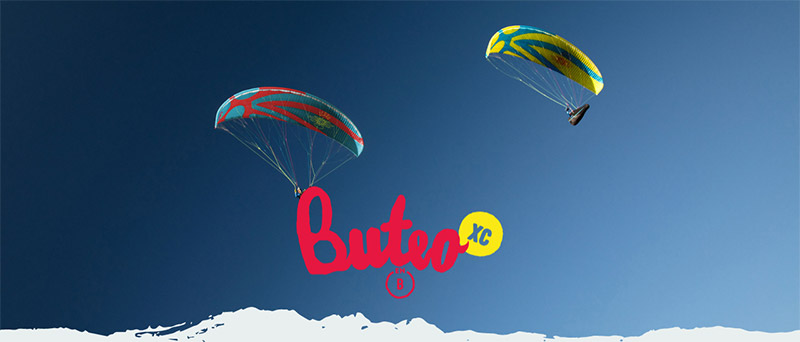 THE GAME CHANGER!
After 2 years of developing, innumerable prototypes and based on the architecture of the GRAVIS, the BUTEO XC will be a game changer within the paragliding industry.
We have been able to incorporate MID EN-B safety with astonishing HIGH level EN-C performance. We truly believe, this glider is going to influence the paragliding world sustainably. Entirely made out of light materials, this glider weighs 222gram/m² only.
The BUTEO XC has 82 supporting ribs, with additional 80 mini ribs along the leading edge. This results into 162 effectively working LE ribs, which is normally a design feature on EN-D gliders.
---
FÖR VILKEN PILOT PASSAR DENNA SKÄRM:
The BUTEO XC is made for all pilots targeting for long distance flying, without compromising safety aspects. Pushing the limits in XC flying is only possible, if glider and pilot becomes a unit.
The BUTEO XC allows to safely enter the world of ultra high performance gliders for enthusiastic EN-B pilots. Also, this glider will push the limits of experienced EN-C pilots further as the accelerated gliding and stable canopy will allow to fly closer on the limit as on any other EN-C glider.
---
KARAKTÄRSDRAGEN HOS BUTEO XC:
The BUTEO XC is designed to be the ultimate XC machine. That means we have been tweaking all aspects of performance regardless of flat land or alpine flying.
The glider has a moderate trim speed, allowing you to turn flat in light thermals, while being agile enough to also turn tight in strong, tough conditions.
The 162 LE-ribs creating an incredible smooth top-sail surface, which enables ultimate gliding performance even in moving air. The entire concept is trimmed to perform the best once you hit the speed bar. XC flying is all about travelling from A to B as fast as possible with the best glide ratio available. Here, the BUTEO XC will showcase his full potential.
By using the best and latest materials, the glider is also relatively light, taking its design complexity into consideration.
---
UTSEENDET PÅ SKÄRMEN
Såsom alla skärmar från Icaro, så kommer designen för BUTEO XC från unika detaljer från Icaro-loggan. Denna design är vald för att passa varje skärms speciella karaktär och uppfylla din önskan att göra ett gott intryck uppe i det blå.
Du kan välja mellan dessa två läckra färgkombinationer: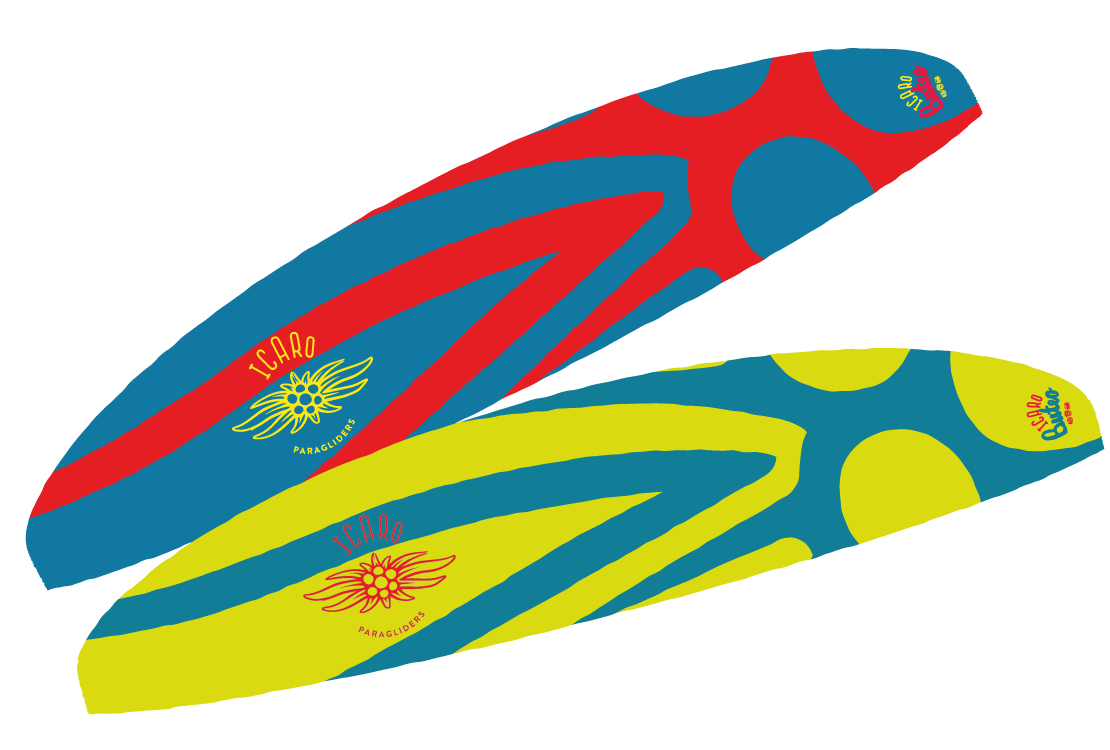 ---
TEKNISKA DETALJER: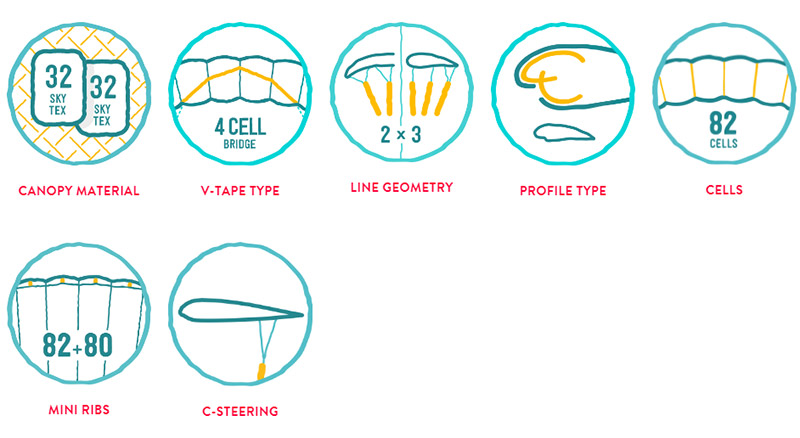 Fullständiga tekniska detaljer hittar du på Icaro:s hemsida
---
PRIS & BESTÄLLNING:
Vårt pris:
Small: 34900 kr
Medium: 35900 kr
Large: 36900 kr
DEMOSKÄRM I SMALL (80-100 kg) & MEDIUM (90-110 kg) FINNS TILLGÄNGLIG!
Exportpris Norge: Kontakta oss!
Normal leveranstid: Cirka 7-10 dagar (beställningsvara)
Leveransen inkluderar: skärm, cellpackspåse, innerpåse till skärmen, spännband, manual, och massa flygglädje såklart!
Vill du beställa eller har frågor så använd vårt kontaktformulär >>
Detaljerad information:
---
BILDGALLERI
Klicka på bilderna för full storlek.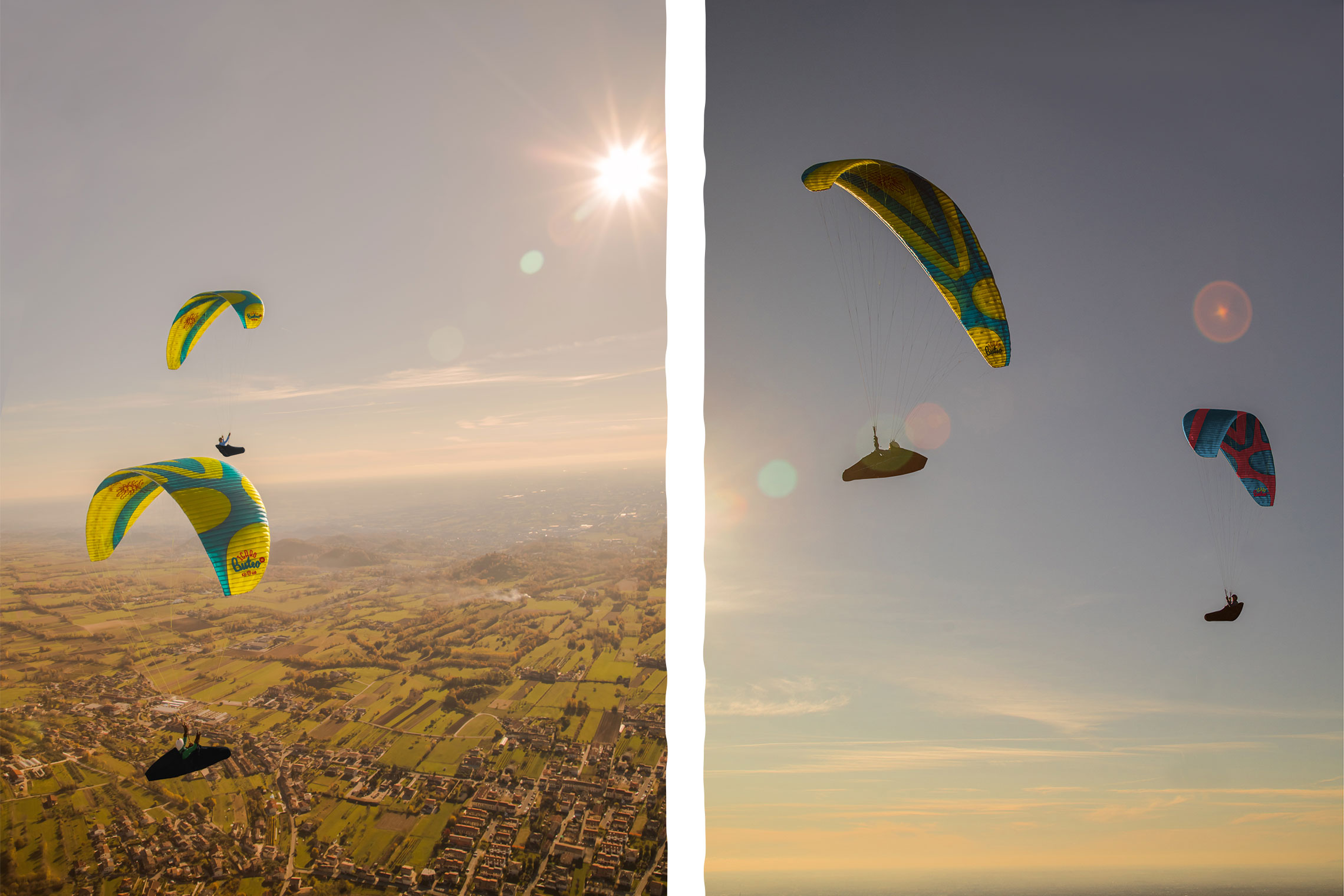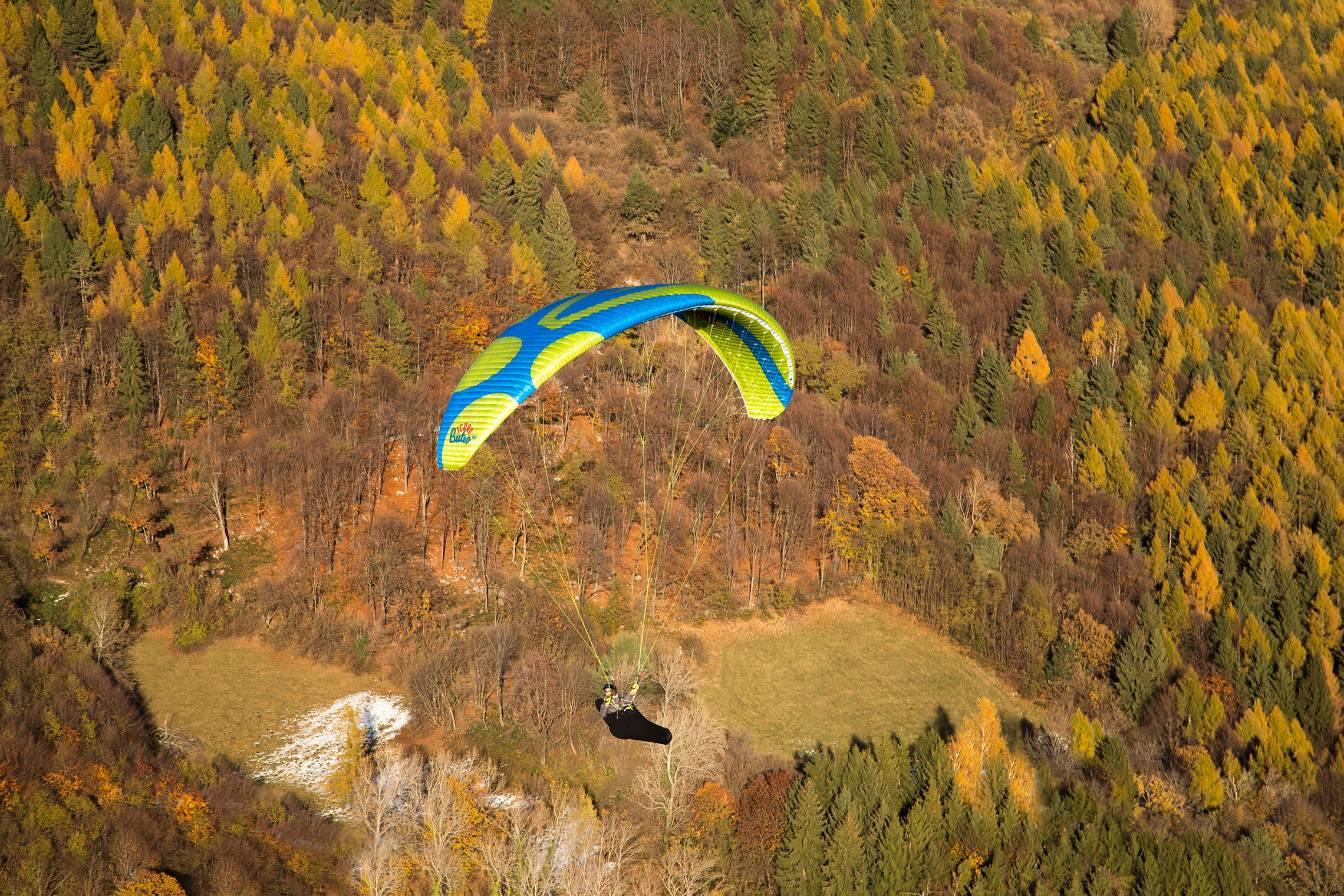 ---