---
---

FUN IN PAIRS
Parus är vår helt nya tandemskärm med Shark-Nose från Icaro som kommer ge dig mycket glädje tillsammans med dina passagerare. Den kommer i två storlekar 35.5 m² och 41.5 m², och är klassad EN-B. Viktområdet för den mindre storleken är 100-185 kg och för den större 130 – 240 kg.
Den här tandemskärmen har allt du letar efter!! Kika gärna även in Icaros Tandemsele, "Loxia", och passagerareselen, "Batis", samt Icaro:s fina tandemspreaders. Vi har även lättviktsnödskärmar för tandem!
Vi har demo hemma i både 41.5 m2 och 35.5 m2!
The glider is equipped with the latest light-weight, high-tech materials from Skytex.
---
FÖR VILKEN PILOT PASSAR DENNA SKÄRM:
Due to its extremely easy handling the Parus is suitable for all pilots who want to use it either commercially or just for flying with family and friends.
For freestyle pilots or pilots with a low weight flying in windy conditions the smaller Parus (35.5 m²) is recommended.
---
KARAKTÄRSDRAGEN HOS PARUS:
Parus is a compact and stable glider with a high amount of passive safety. Due to the light modern construction, the material combination and the clearly arranged risers the start is easy and progressive equally whether you have light wind from the back or strong headwind – Parus can be lead playfully in every way.
The Shark-nose profile enables to reach high speed at the low weight limit with open trimmers. The Parus translates steering impulses directly and precise and therefore an immediate change of direction is possible at all times. Height can be decreased by using the new "big ears help" without any effort.
The Parus with 35.5 m² allows performing every freestyle figure due to the specially adapted trim and the agile handling.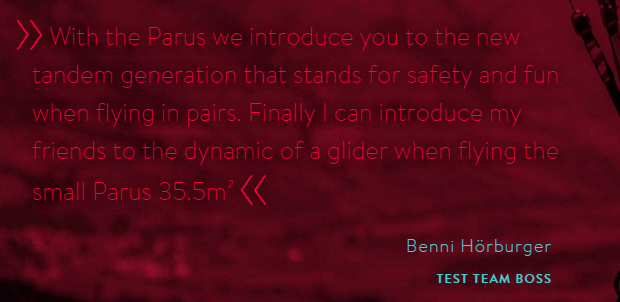 "The Parus is a leisure machine where takeoff, landing, turn and speed are covered in an amazing package. A light canopy, with a shark nose delivers an amazing inflation and takeoff. Super pop at the end of the brake range expands the margin for a soft landing and makes it a lot easier to handle. Superb agility for playing makes wingovers and games a walk in the park. Good pressure and glide with trimmers off makes the glider go fast with a very comfortable behaviour. Parus has me (or you?) covered!" — Herminio Cordido
---
UTSEENDET PÅ SKÄRMEN
The Parus design consists of the heart piece of the ICARO Edelweiß-logo. This design is very prominent in the sky and you will leave a lasting impression.
You can choose between various colourways. Please note that the specially created colourways are also available for professional tandem pilots that wish to add advertising on the bottom sail which is therefore left single-coloured.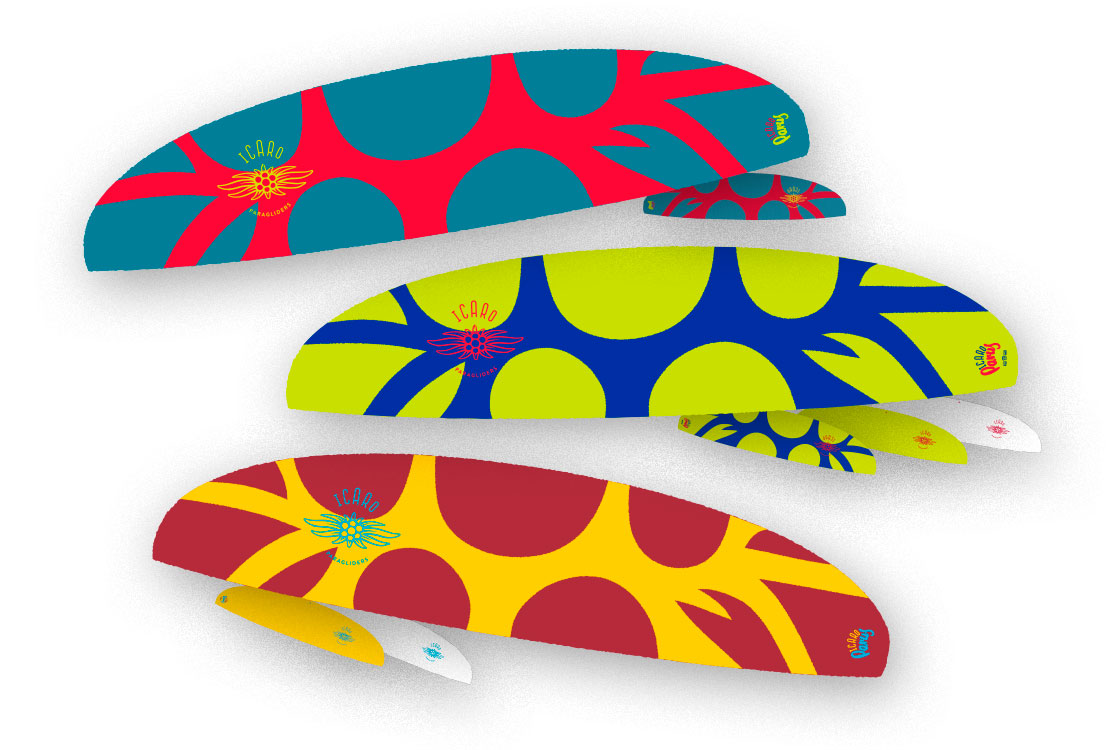 ---
TEKNISKA DETALJER: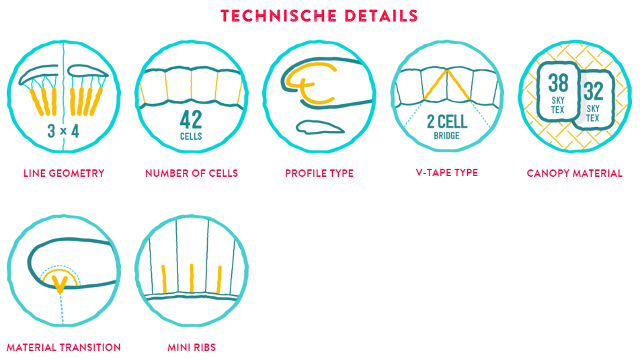 Fullständiga tekniska detaljer hittar du på Icaro:s hemsida
---
HUR TILLVERKAS PARUS:
The Parus is manufactured out of the best materials on the market. It is made of a
combination of Porcher-Sport materials Skytex 38 and 32.
The line material is chosen from LIROS who provide highly durable Dyneema and Kevlar lines.
Like many other ICARO products Parus is made at the most modern production site AeroDynamics.
The combination of Aero-Dynamics, Liros and Porcher-Sport materials guarantees the highest
standard. A warrantor for long-life.
---
PRIS & BESTÄLLNING:
Vårt pris: 31800 kr
Exportpris Norge: Kontakta oss!
Normal leveranstid: Inom 7-10 dagar (beställningsvara)
Demoskärm: Det finns en Parus 35.5 m2 och 41.5 m2 hemma för provflygning!
Vill du beställa eller har någon fråga så använd vårt kontaktformulär >>
Detaljerad information:
---
BILDGALLERI
Klicka på bilderna för full storlek.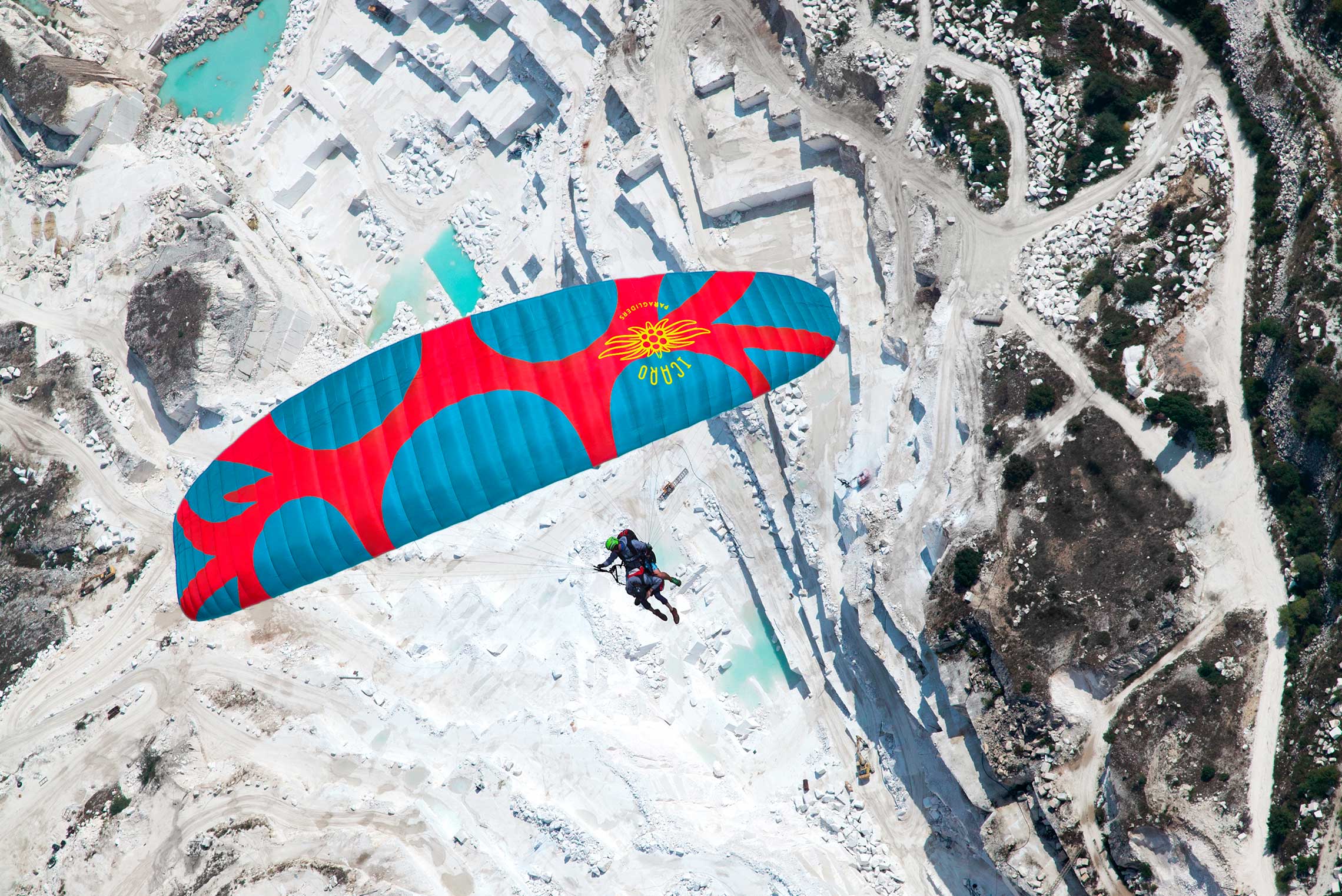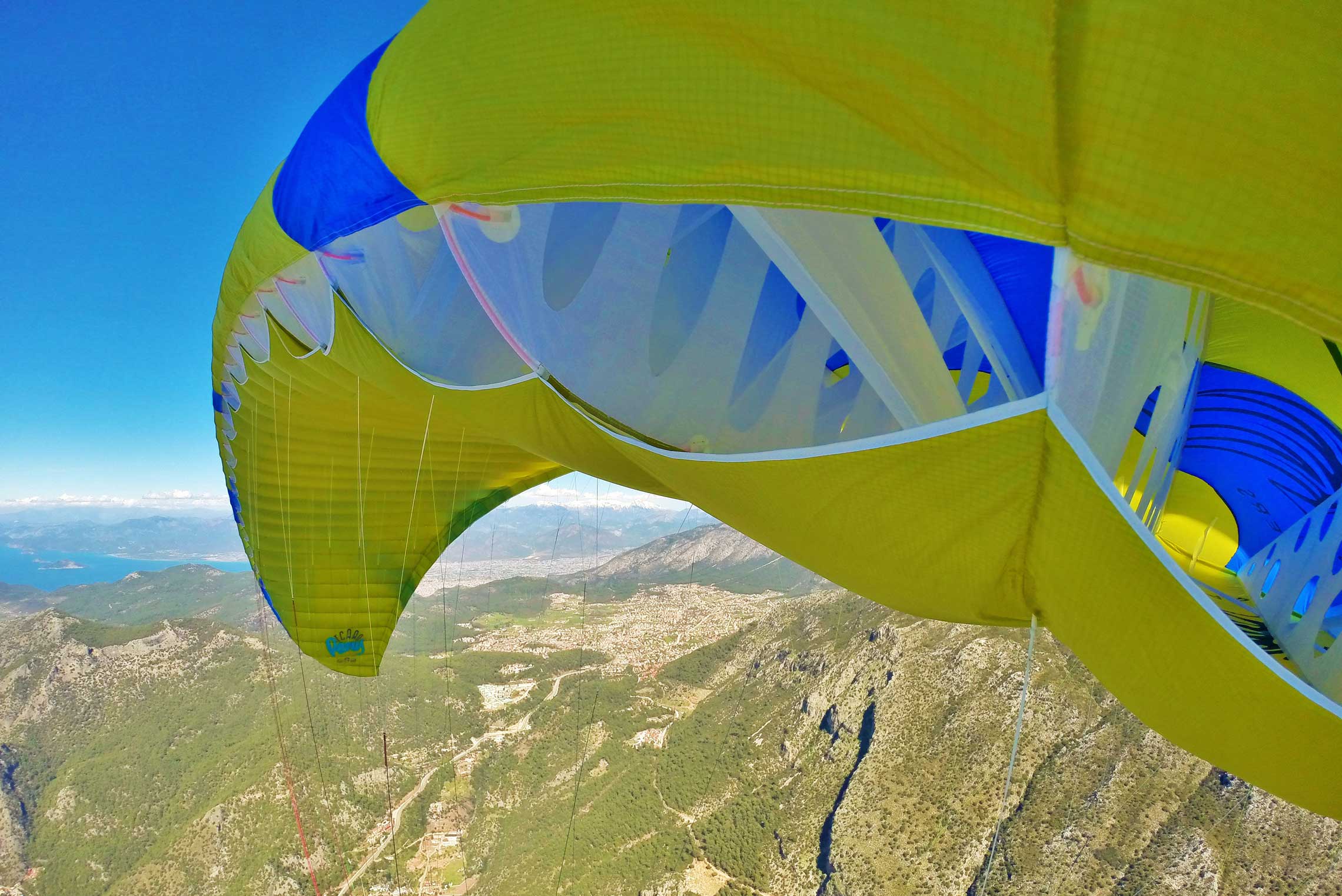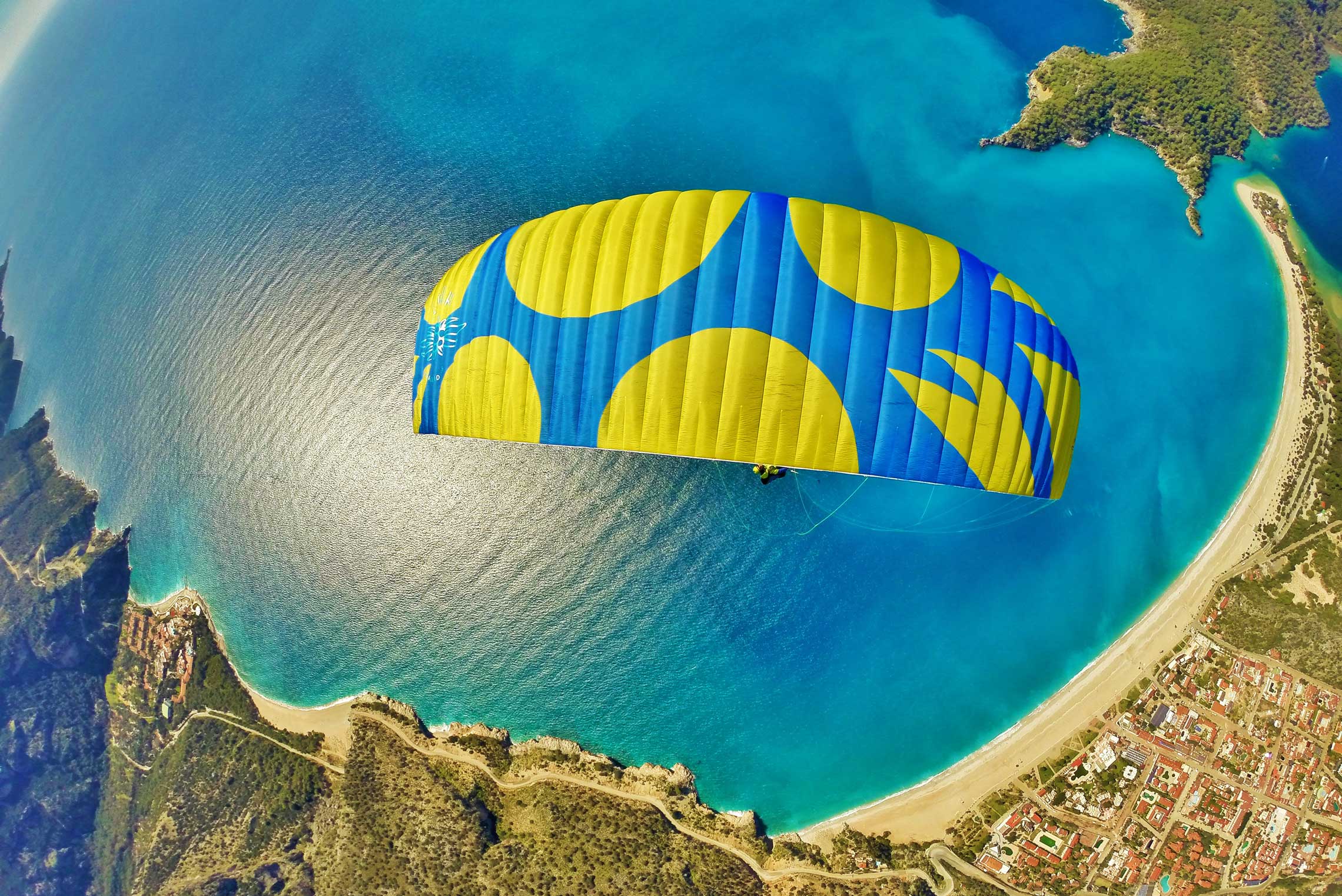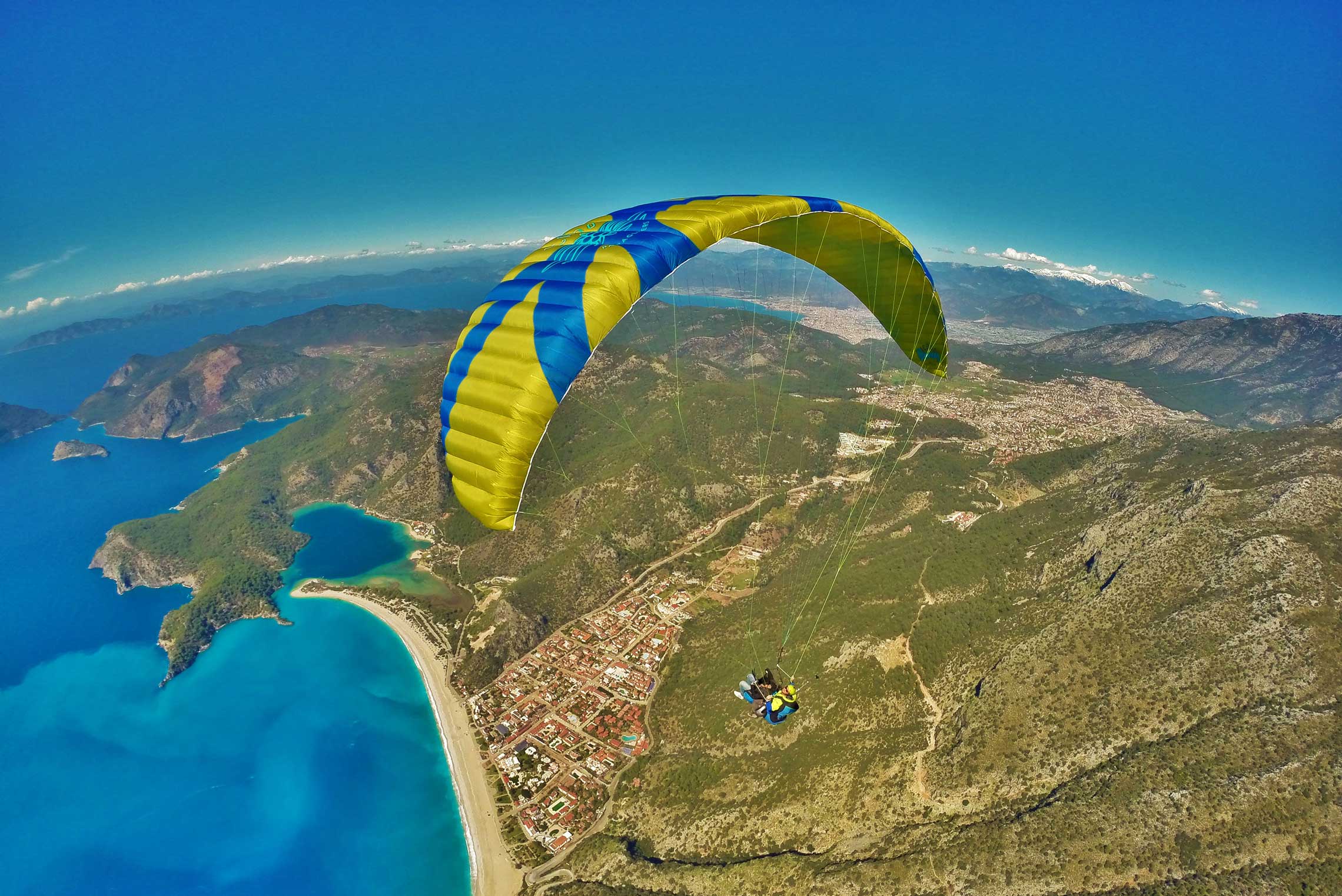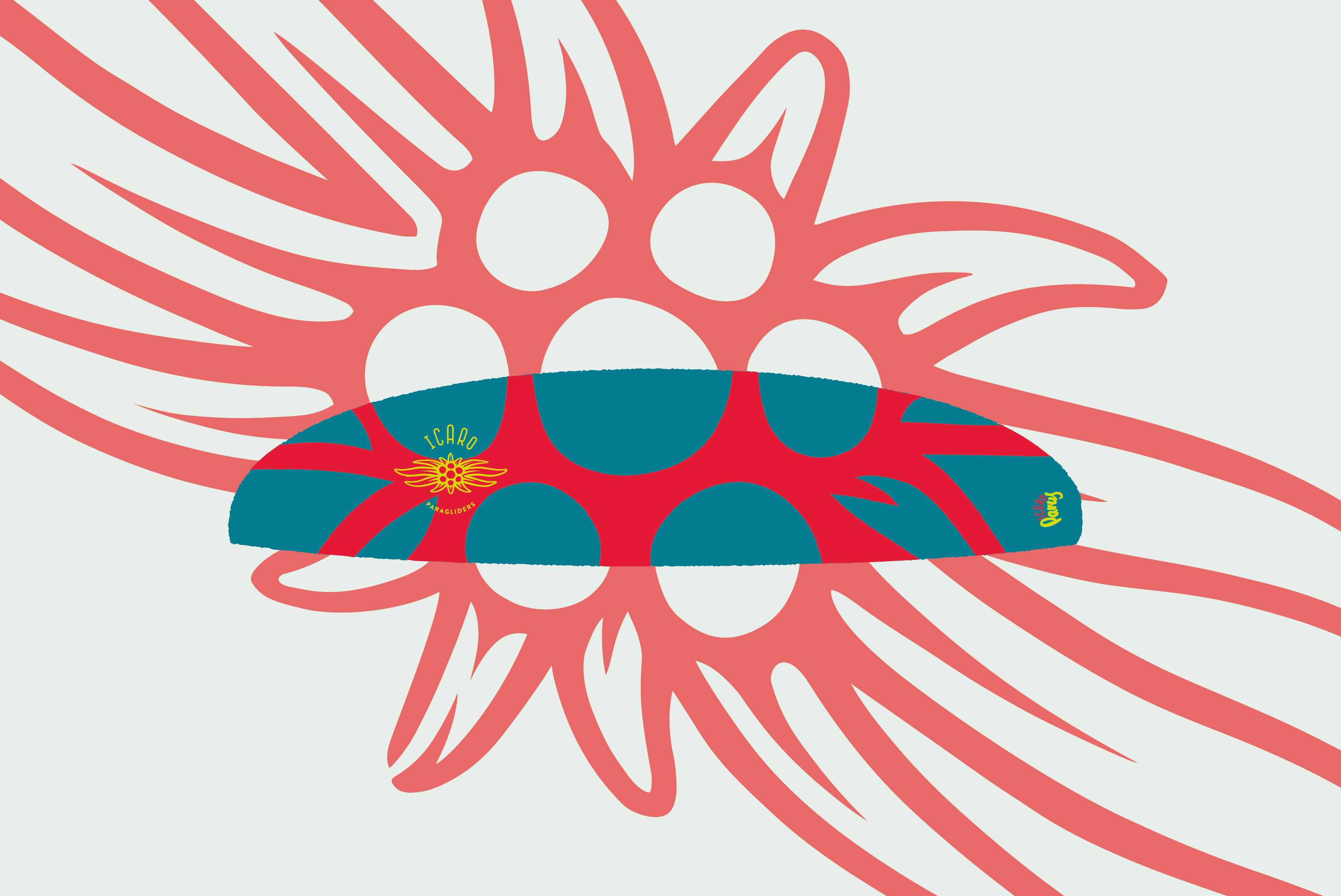 Hela bildgalleriet för Parus hittar du på Icaro:s hemsida >>